MY ACADEMIC QUALIFICATIONS
Master's Degree (with Distinction) from Oxford University, UK

Bachelor's Degree (1st Class Honours) from London School of Economics, UK

Public Service Commission (PSC) Overseas Scholarship Holder

Scored straight As for 'O' & 'A'-Levels at Raffles Institution (RI) & Raffles Junior College (RJC)

Postgraduate Diploma in Education (with Distinction) from National Institute of Education (NIE)
Perhaps the most memorable time of my studying life was the one year that I spent doing my Masters degree at Oxford University, UK. Studying in the city of dreaming spires means that one is constantly enveloped in the rarefied atmosphere of a university city that has witnessed great men and women walk down its streets. I had the privilege of studying in Christ Church college which greatest claim to popular culture fame is the fact that the Harry Potter movies were filmed on site! Not to mention that Lewis Carroll penned his amazing series of stories on Alice in Wonderland within the grounds of Christ Church as well. Between working part-time at an ice-cream café and attending seminars by renowned professors like Prof John Darwin and Prof Judith Brown, I managed to score a Distinction for my Masters of Studies (MSt.) in Modern History, which I'm immensely thankful to God for!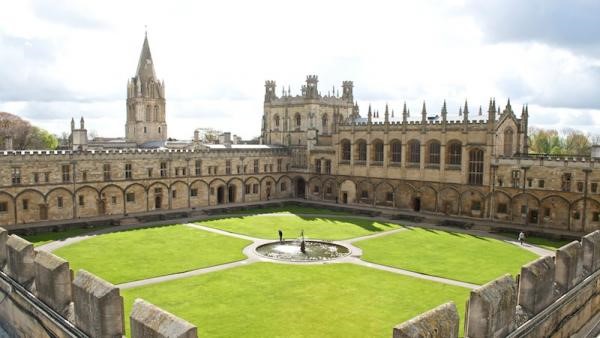 Studying for my Bachelor's degree at the London School of Economics & Political Science (LSE) was a different experience though. LSE is located in the dynamic heart of London, straddling The Strand (where BBC is located) and Covent Garden (where many interesting art performances take place), and is well-known for its international outlook and international students. Studying at LSE allowed me to take exciting courses in Public International Law, Philosophy and International Relations, which really sparked my passion in the Social Sciences. I saw how a deeper understanding of the human world around us, with all its challenges and complexity, can shape us as people and how we interact with others. Under the tutelage of wise mentors such as Prof Odd Arne Westad and Prof Anthony Best, I achieved a 1st Class Honours Bachelor of Arts (B.A.) degree in History.
My secondary and JC years in Raffles Institution (RI) and then-Raffles Junior College (RJC) were wonderful formative years where I grew to enjoy my learning journey. The teachers I had in RI and RJC inspired me not just to study hard and excel in my academics, but also to be curious about the world around me; to be hungry to comprehend more of what is being taught to me; and ultimately to love life and all its vicissitudes. I'm deeply thankful for the opportunities given to me during these 6 years and how they have shaped not just my mind and heart, but also my soul.
READ MORE ABOUT IRWIN: STUDY | TEACH | GIVE | INSPIRE