MY SOCIAL CONTRIBUTIONS
One year after Irwin's Study was established, MENDAKI approached me to partner them in their 'A'-Level Tuition Subsidy Scheme for students who come from lower-income families. I was most glad to help out and have since personally taught GP and also provided JC tuition through my other tutors for many students on this scheme. In 2012, The New Paper learnt about this and wrote a feature story.
I was also invited to a TV programme called BlogTV hosted by Cheryl Fox and Timothy Nga during a series which explored the use of social media and technology and the impact on education. It was an exciting experience and especially relevant as this is one of the topics that I discuss in my General Paper (GP) classes!
In 2014, I was invited to Chair one of the Advisory Committees of Singapore's Cancer Society's 'Help the Children & Youth Programme'. This is a worthy cause as it aims to help children of cancer-stricken beneficiaries in their educational needs. As Singapore Cancer Society celebrated its 50th anniversary, I was also privileged to be included in the VIP team invited to meet with our Prime Minister, Mr Lee Hsien Loong.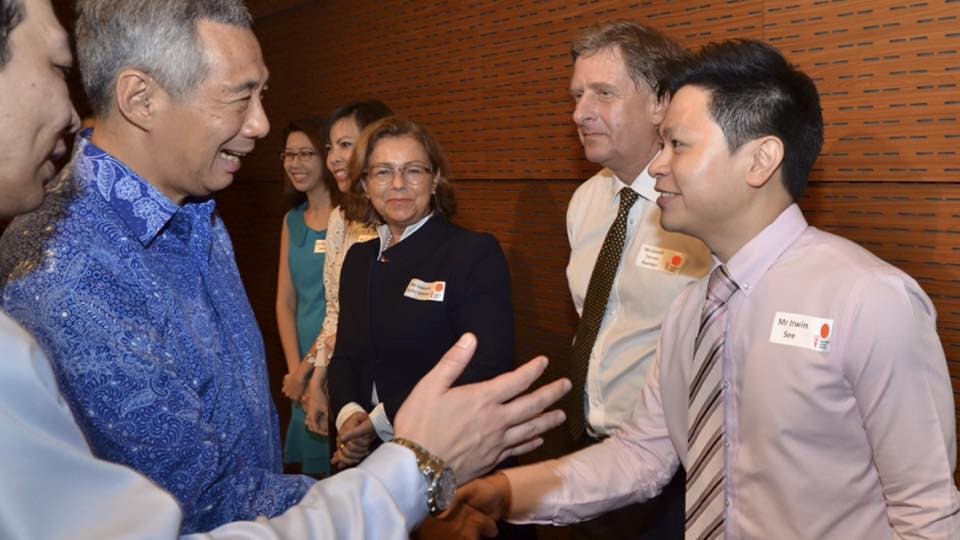 READ MORE ABOUT IRWIN: STUDY | TEACH | GIVE | INSPIRE